Getting that full-time job offer is the next big step when comfortably taking your summer internship. As companies are viewing internships as a tool to test potential employees' skills, you will have a significant edge once you walk through the door as an intern.
However, how can you get over that final hurdle and into the position of obtaining the desirable full-time job? Here are a few strategies suggested by Do My Homework For Me experts. With such helpful tips, you can become more integrated into the team, attract the appropriate level of attention from upper management, and ensure that the company may not function properly without you.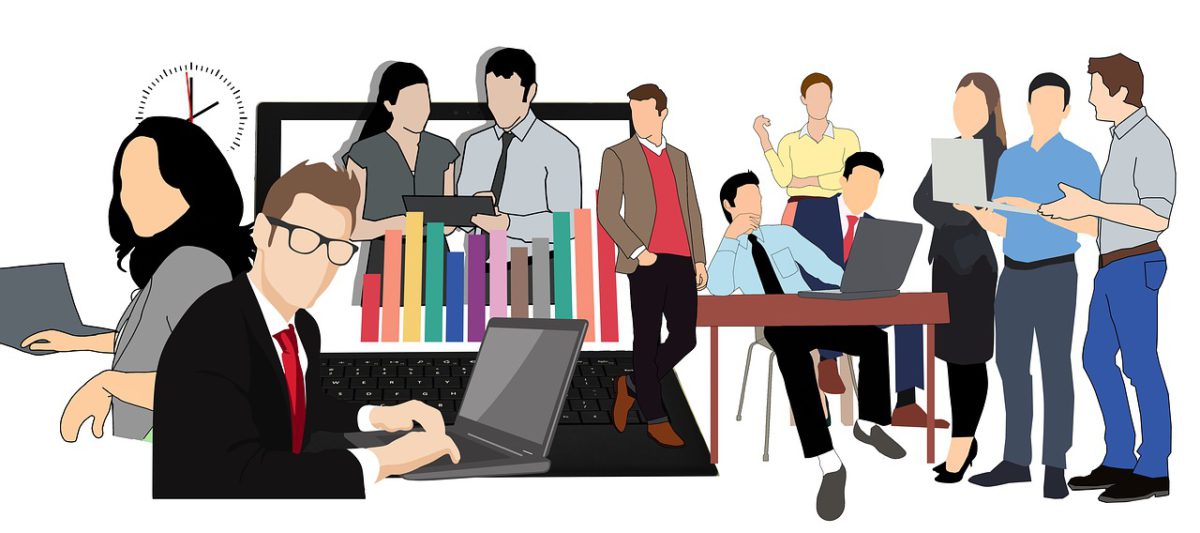 Ask for Help
Are you the intern who's always trying to gain recognition by proclaiming your achievements to everyone? You should not be like that! As a result, your peers won't have a good impression of you, and your boss may even doubt your ability to work in a team. What should you do now? Don't do it yourself – get someone to do it with you.
It would be best to determine who naturally enjoys making complimentary remarks about others among your colleagues. They always get respect from others, resulting in their words carrying more weight. Honestly, share your difficulties in completing your assigned tasks and ask for their help if necessary; however, try your hardest to do the best possible you can. Companies tend not to put so much pressure on interns due to a lack of working experience. What they want to see is how you tackle problems after receiving assistance. Once you do it well, it will be they who spread your achievements to others. According to Do My Homework For Me experts in Human Resources, this attitude may help you succeed in life and your career path.
Get to Know Everyone
Another tip is getting to know everyone and then communicating your desires to others so they can help you out. As you're ready to go about your daily tasks, remember to make it clear to your coworkers that you are enthusiastic about your job and intend to stay for the long haul. Meet with as many individuals as possible at the start of your internship to gain valuable experience. Schedule quick 30-minute meetings or coffee breaks, and use this time to learn about everyone's responsibilities, hobbies, and how their vision of the company in the future is. Your colleagues are likely to be interested in learning more about your background, so make sure you have your elevator pitch prepared in advance.
When you gradually get along with others, it is also an excellent opportunity to solicit advice on the best methods for securing a full-time position. Actively asking for advice has a twin effect: providing you with some valuable nuggets of wisdom and indicating to others that you wish to contribute to the company's long-term development.
Take the Initiative and Keep Yourself Busy
With the nature of internships, if you are not in an exceptionally well-run training, you will almost certainly have some downtime and have nothing to do. However, rather than learning the skill of how to look busy, you should attempt, you know, to keep yourself truly busy.
Do this by asking for more tasks or coming up with projects of your own. See whether any side projects have been left unfinished. If you meet one of those taking over such projects, maybe you should bring this up. Think of it as "I would love to be part of the project and help you with all I have." An excellent method to express your excitement for working at the company is to show initiative and make your colleagues think that you would be a tremendous contribution to the team if hired.
Dr. Spears, an HR expert from Do My Homework For Me, claims that top performers are always willing to work under pressure and view new challenges as significant opportunities to demonstrate their abilities. "That's one of the qualities every company looks for in their candidates," says Dr. Spears.
Talk to Your Manager Regularly
One of the most effective tips is talking to your manager regularly to improve mutual understanding and communication. Talk about something related to your work, such as new ideas, to show your enthusiasm and positiveness.
Once you have established communication with your manager, you may become an outstanding intern rather than a troublemaker in his eyes. It may be challenging to meet with him weekly. If that is impossible, try sending a summary of what you've been working on and what you've achieved every weekend.
According to Do My Homework For Me experts, your manager may consider it an essential factor in evaluating your performance before entrusting you with a full-time position. With a bit of luck and some additional effort, you'll be walking out of your internship with an invitation to return.