Earning your college degree in given stages may appear to be a financially prudent course of action. Nevertheless, it may end up costing you more in the long run. The more years you spend as a student, the more possibilities you lose an opportunity to get working experiences.
According to research conducted by the U.S. Bureau of Labor Statistics (BLS), that can be detrimental to your bottom line, as incomes often increase under education level and working experiences. This may be one of the reasons you're motivated to complete your degree as soon as feasible.
Therefore, how can you accelerate your college graduation and begin maximizing your earning potential as soon as possible? Continue reading this article, written by the Do My Homework For Me team, to discover about six ways to expedite your higher education path and start your post-college life sooner. However, not all of these six alternatives are practical for everyone, the correct combination may help you find the quickest path to graduation.
Enrolling in College Coursework in High School
If you are still in high school and reading this, make every effort to enroll in specific advanced placement (AP) classes or international baccalaureate (IB) ones. For students passing the final exams, it can help award college credit to them.
Additionally, some schools offer dual enrollment courses. You can get college credit in these programs by enrolling in the same courses as students at a nearby community college. According to Do My Homework For Me research, these course credits are frequently provided for free and do not require additional time because they are taken as part of your high school graduation requirements.
Don't forget to do your homework or assignments to ensure that any dual-enrollment credits transfer, and invest the time necessary to excel in AP or IB classes. This can include college credits earned during or following a high school education. A little additional effort now can pay off handsomely afterward and help you complete your degree sooner.
Testing Out of College Courses
Specific colleges permit students to test out of general education courses if they demonstrate mastery of the materials. This idea will save you both time and money while still granting you the required credits.
If you're returning to school after acquiring some practical, real-world experience, this is an excellent way to be compensated for the transferable abilities you have gained while working. This way, you may focus your time, attention, and resources on career-related courses that will better prepare you for life after college.
Take full advantage of online classes
Many conventional students are unaware of this alternative until it is too late. Suppose your institution offers online courses or blended courses (including both in-person and online courses), conduct research on the cost per credit. While online programs are not always less expensive, they may help you save time and money if offered at your university.
These courses frequently enable you to work more relaxed and save you time by eliminating the daily commute to and from class. While an online option may not be available for some hands-on courses which require a high rate of student participation, it can be a lifesaver for courses that emphasize reading and writing.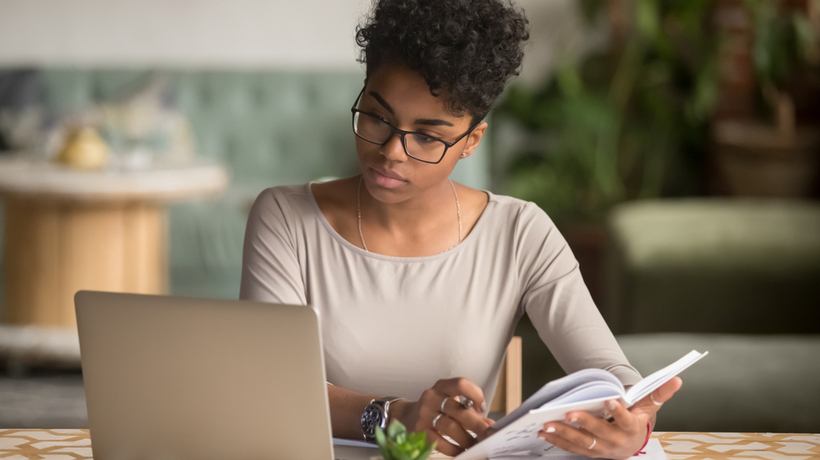 Consider an all-year schedule
Summer school used to be considered one of the most terrible memories in college life. However, those negative associations are rapidly fading—especially when you are eager to acquire a degree faster. This option will enable you to complete another batch of credits, helping you achieve a degree earlier than expected.
While focusing on studying in summer is undoubtedly not your preferred way to enjoy a beautiful July day, forgoing some sunlight today could help you graduate from college sooner. Additionally, it will "provide you an advantage when it comes to recalling crucial data, as well as a slew of other benefits," says Dr. Ray, a senior expert from Do My Homework For Me.
Make the most of your experiences beyond the classroom
Inquire as to whether your work or life experience might be eligible for credit. Some colleges and universities acknowledge that relevant work experience can be far more helpful than the traditional introductory-level courses offered at their campuses. If these institutions are aware of your knowledge and expertise in the field, they may provide you with credits or allow you to waive them.
Some institutions may also grant credit to students who have served in the military or worked in a foreign country. Is it possible that your years spent in Germany could be used to get some German course credits? Is it possible for your real estate company to cover some of your fundamental business classes? It's never a bad idea to inquire.
Even if your college does not grant credit for previous work experience, there may be possibilities to take advantage of internship opportunities in your area. It is possible to obtain credit for your work, acquire real field experience, and earn cash, which is a threefold advantage.
Enroll in a program that emphasizes competencies
In the event that you haven't decided to enroll in any school yet, look into those that provide competency-based learning opportunities. This contemporary concept enables you to study in the way you desire.
Competency-based programs allow you to browse your courses independently, completing activities on your schedule and without regard for deadlines. You'll proceed through your tasks by demonstrating your knowledge, working at your own pace or at a slower pace as necessary to understand the required concepts.
While program details differ per school, competency-based programs are well-known for saving students time and money. While competency-based learning is still a relatively new concept in higher education, it generates significant attention and awareness across the United States and Canada.
The Do My Homework For Me team hopes that the tips above will help you determine what to do to shorten the college journey and get on with real-life earlier.