The job search for college students now has become more accessible and convenient, thanks to the introduction of LinkedIn. According to Do My Homework For Me research, more than 90 percent of hiring managers say they seek LinkedIn for assistance to hire the best candidates. Therefore, having a LinkedIn profile is a good start, especially for fresh graduates, but not enough. Students should be aware of LinkedIn's numerous elements to make the most of this professional networking site.
Below are seven helpful tips suggested by Do My Homework For Me senior experts for college students to polish their LinkedIn profiles.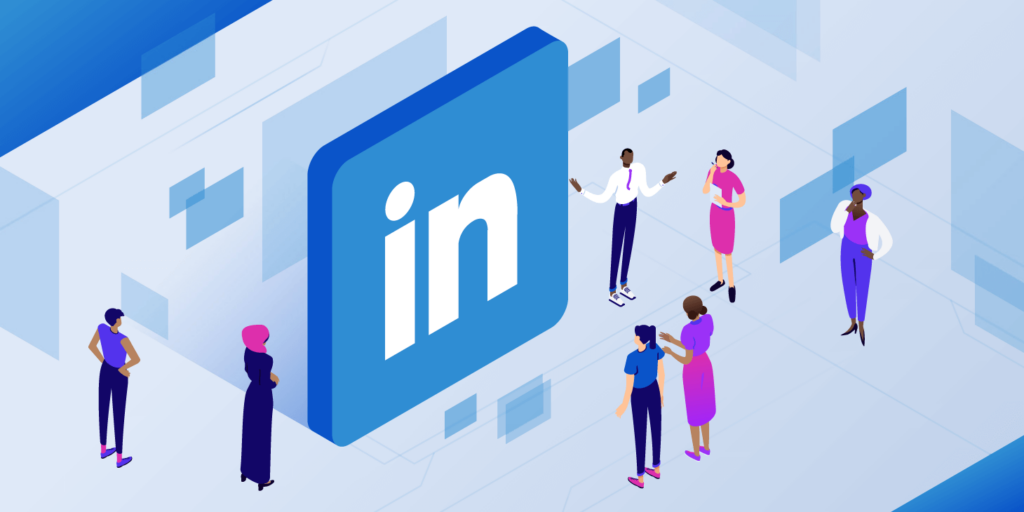 Professional-Looking Profile Picture
Nowadays, Facebook, Twitter, or Reddit are no longer new to college students. They get used to uploading unique photos as their profile pictures. However, it is critical to recognize the differences between social networking sites and professional ones.
When it comes to LinkedIn profile pictures, be professional as much as possible. Most recruiters view LinkedIn as a tool to find potential candidates; hence, you should use a professional profile picture to make a great first impression. Here are a few suggestions:
The picture should cover 65 percent of you, showing the top of your shoulders to above your head.
You should choose a bright monochromatic color like white for the background.
You should be in professional business attire.
Don't forget to have a slight smile on your face.
Intelligent Headline
A headline is the first two lines that display directly beneath your profile picture. It essentially serves as a 120-character summary of your skillset. According to Do My Homework For Me HR experts, rather than simply listing your skills, try to explain how you may be valuable to others. For instance, "Direct marketing guaranteed to raise the image of the organization." This headline indicates that the individual has a marketing background that can help improve the organization's image. This headline shows the profile owner's intelligence in catching recruiters' attention.
Bear the following in mind as you craft your headline:
Don't write a headline in a sentence. It should be an intelligent mix of keywords utilized to build your distinct "brand."
There is no reason to waste any of the 120 characters with less critical information like your contact. Instead, it would be best to put it in the summary section.
Remarkable Summary Section
You should spend a given amount of time in the summary section since LinkedIn allows viewers to read it before getting to know you further. If your summary is not attractive and engaging, it's most likely that they will ignore you at the first look. Therefore, it is critical to write an exciting story that incorporates what you've accomplished and acquired through your college years. Here are some tips, suggested by Do My Homework For Me HR experts:
The first line should emphasize the abilities and qualities you possess.
Identify common keywords used in your field of expertise, and don't forget to put them in your summary.
Besides your technical skills, remember to list your soft skills, such as time management, critical thinking, or communication, and mention how you apply such skills to solve existing problems in the working environment.
Include any accomplishments that demonstrate your credibility.
Powerful Recommendations
It is vital to have recommendations on LinkedIn since they provide an outsider's perspective on your abilities and qualities. The first thing to remember is to ensure that you receive "recommendations" from the appropriate individuals, preferably those who have worked closely with you and have a good reputation.
Following that, you also need to make sure that the individual writing the recommendation can highlight your distinctive abilities and achievements. Additionally, where appropriate, request them to emphasize your soft skills, such as leadership, time management, and so on. It would help much in conducting a comprehensive analysis of your profile.
"Endorsements" Rearrangement
In the skill section of your profile, LinkedIn presents the top three skills for each individual based on the number of endorsements. If you wish to draw viewers' attention to your top three skills, you need to rearrange your "endorsements." Spend your time on research on which skills are the most important and outstanding.
Personalized Profile URL
The default URL that you get when you create a profile on LinkedIn is your name, followed by a bunch of extra letters and unnecessary digits. As LinkedIn provides you with the option to customize your profile URL, if you don't get it personalized, this presents a less-than-professional view of your profile.
Social Validation
While on LinkedIn, you may showcase your work with a portfolio that includes rich media such as images, PDFs, and videos. If possible, provide testimonials, remarks, and feedback from those who have responded to your work.