Due to strenuous workloads, college students cannot easily find a compatible partner. To give university students a basic guide on dating and finding suitable hookup partners, the Do My Homework For Me team has compiled a list of the best dating apps where you can freely browse around the day and connect to potential partners.
In this list, some apps are free of charge, while others may ask you to pay. Some apps, like Tinder, are integrated apps, which contain in-app purchases with many superior features in the paid version.
This article is most suited to college students, be it a freshman aspiring to connect on-campus or a senior who is too shy to attend social gatherings.
Now, let's dive in and look for the perfect dating apps for you to try.
1. Tinder
Tinder is arguably the most popular dating app on both iOS and Google Play Store. This app is particularly one of the most common apps for people of Generation Y and Z. For both free and paid versions, users can "swipe" right or left in anonymity to show interest in suggested people. Tinder sorts suggested matches by location, interests, and age range by your preferences, which you can easily adjust in settings. If you and your person of interest both swipe right at each other, it's called a match, and you two can immediately message.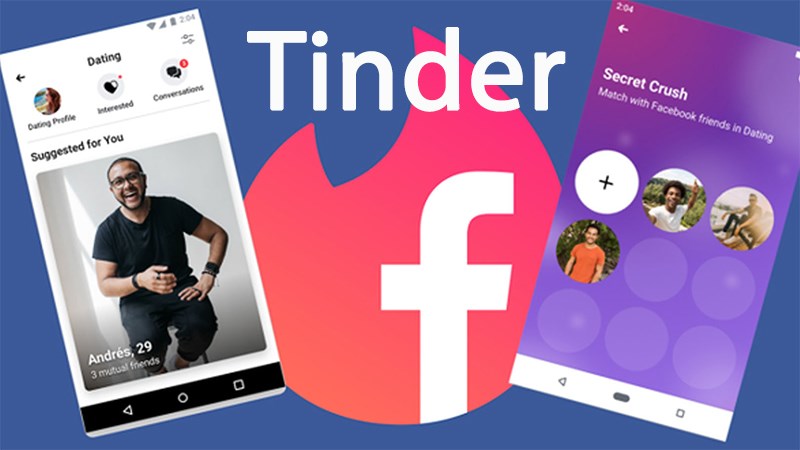 The free version only allows a limited (yet very generous) number of swipes per day. On this version, you can also only send a Super Like (like that shows the person of interest you are really attracted to) once. The paid version allows you to revisit the people you swipe left, see who likes you with their names and clear pictures, and use an unlimited number of Super Likes.
This app is for both casual hookups and serious relationship establishment. It's as easy as it gets.
2. OK Cupid
OK Cupid is the first dating platform to have this free, unlimited messaging feature among users. It's operated by the same company that owns Tinder and Hinge (which will be mentioned later).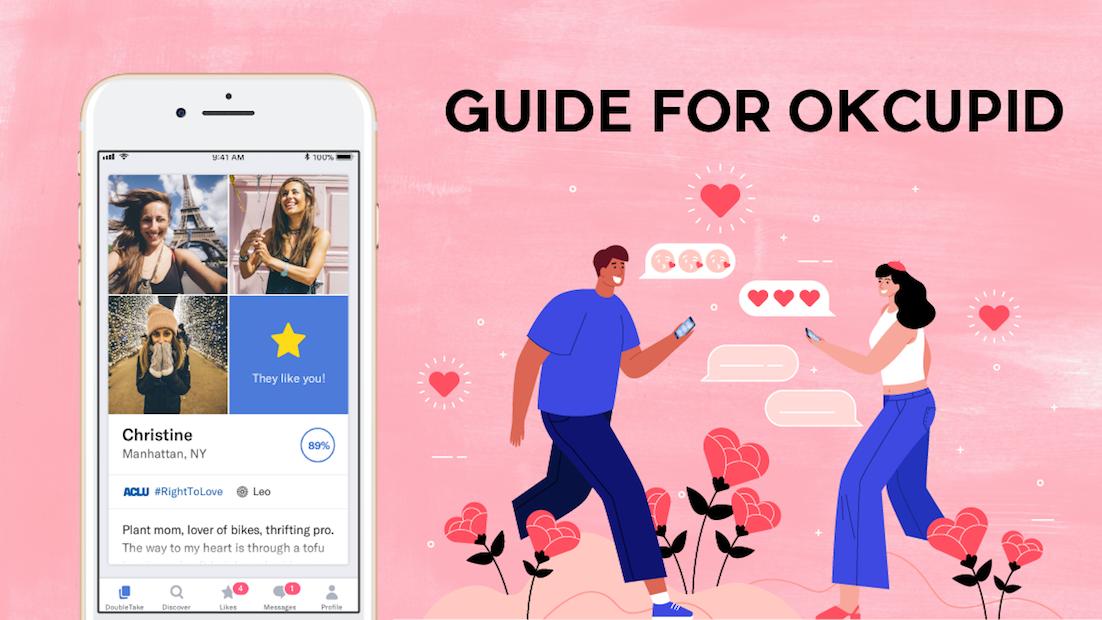 Unlike Tinder, which focuses on merely some photos and a bio and makes you decide whether to swipe right or left based on first impression, OK Cupid is the perfect dating app that is tailored for people who do not want to waste their precious time messaging person to person to find who is a match. This app allows you to message people instantly with their instant message feature.
According to Do My Homework For Me research, OK Cupid is special in that it has a diversity of optional questions and matching technology that will help you reveal the true (or at least, apparently true) colors of the person you're attracted to – which is what this app is designed for: less focus on physical exterior values and more on mutual attraction within the mind. Therefore, this app is suitable for anyone who's not confident in their physical appearance or does not want it to be a factor in dating decisions.
This app also has both a free and paid version called the A-list subscription, allowing you to browse freely without displaying your account to others or seeing if someone has read your message.
3. Bumble
To some people, this dating app is pretty similar to Tinder. It has the same swipe left or right function. However, the matches on Bumble expire after 24 hours if the woman does not make the first move. What's unique about this app is that it allows women to make the first move when looking for heterosexual partners. This is based on an idea to help reduce the number of unsolicited D-pics and sexual harassment. If you are LGBTQ+, either party can initiate the conversation. 
This app is friendly to college students as it hosts a BFF mode (looking for a friend here, eh?) or Bumble Bizz (focused on finding professional connections). It's also ideal for young daters because it has a robust free version that is pretty much enough for most people and a fun and friendly user interface.
This app has a premium version with prices ranging from $8.99 to $13.33 per month.
4. Friendsy
Friendsy, created by Princeton students, is an app specifically designed for college students. This app utilizes a filter to help you find only first-year students, sophomore, junior and senior, or a person of a particular major to your liking. It requires an active college email upon signing up to make sure that people outside college do not use the app.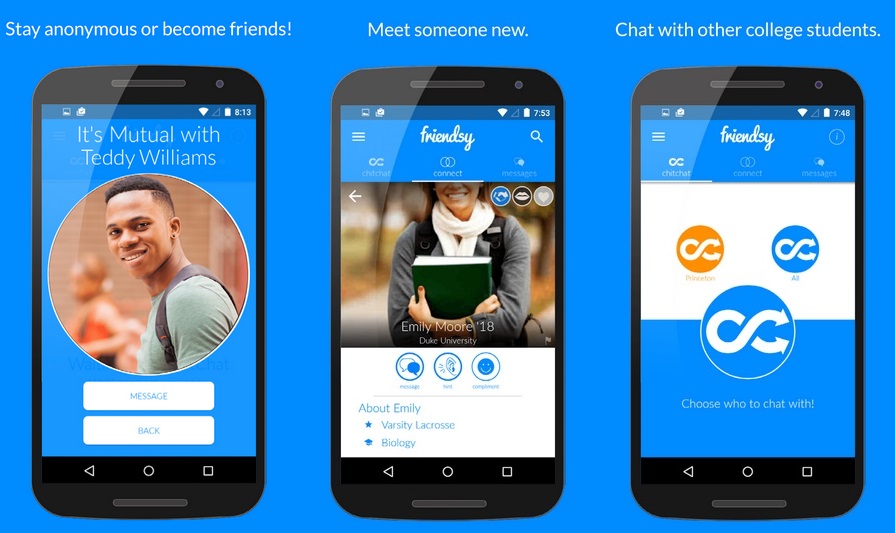 This app also has the swiping function as Tinder. It's different from Tinder in one aspect: it asks for your purposes before completing a match. The app asks if you want a date, a hookup, or a friend. If the other person also wants the same as you – it's a match.
This app is free.
5. Hinge
"The dating app designed to be deleted" – The motto of hinge speaks volumes about its purpose. Hinge is designed to foster serious relationships rather than mere fling or casual hookups. This app is most fit for senior college students or any students that wish to have a serious mindset of finding a long-term partner.
This app is also similar to Tinder regarding its swiping feature. The app requires you to pay $7 per month upon subscription – which is not much considering you're seriously looking for someone.
Conclusion
Here the Do My Homework For Me team has presented to you the introductory list of dating apps specifically for college students. Each site has its strengths and weaknesses, along with features that meet the needs of its targeted users. We hope you find the best dating app among these and use it safely.