Intro
Artificial Intelligence is challenging to research, but world scientists pay much attention to it and appreciate its applications. When you find out a topic related to AI and successfully prove or give solutions, you gradually help people reach the most powerful technology.
At lower education, students start researching this field with the essential topics related to any aspect of our life. However, it seems like the ideal source turns to be running out day by day.
If you ask people around about AI, all the idea you can receive is familiar and lame. So, to help you overcome the difficulty of finding a research topic related to AI in any level of study, I am writing this article to share valuable tips.
Let's scroll down, apply each tip and refer to the fantastic suggestions to find a path for your AI research writing topic.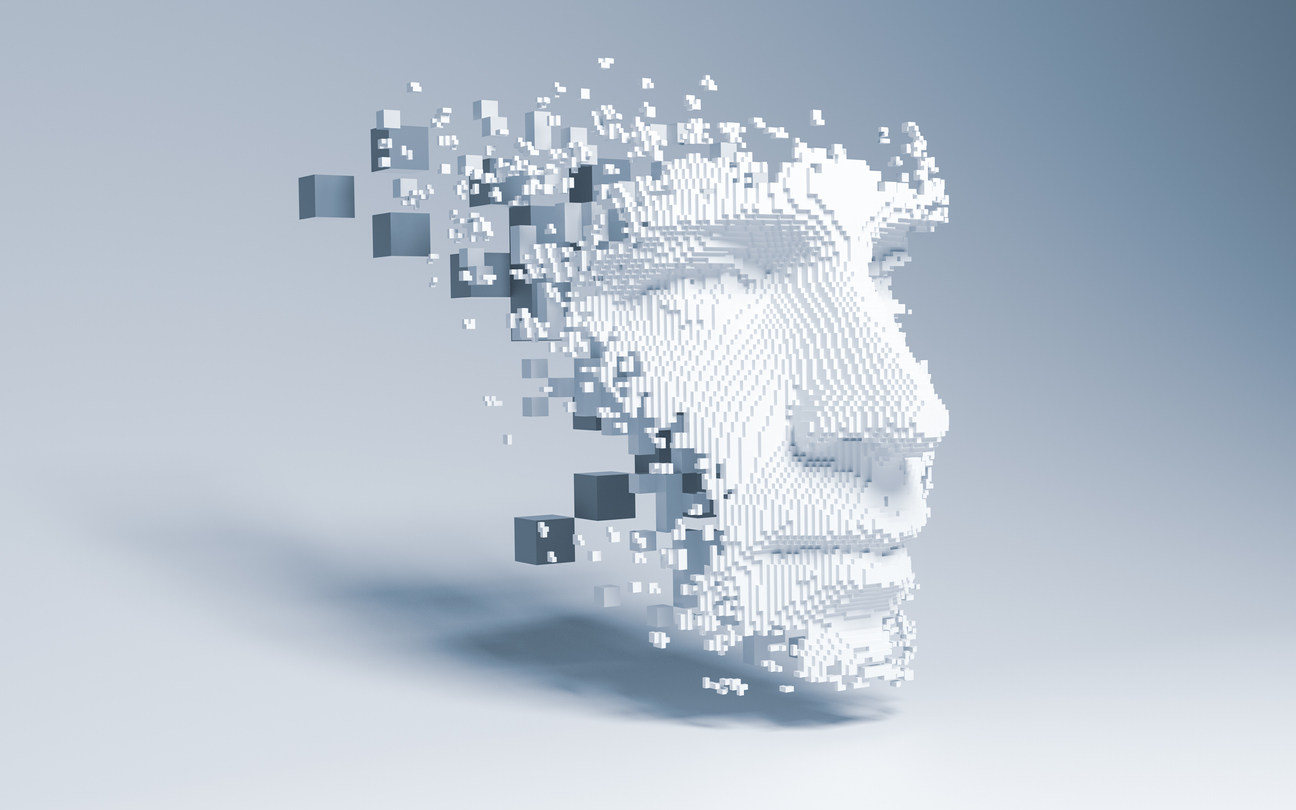 Tips To Find AI Research Topics
You can turn everything into generalized knowledge, and it happens the same with methods to find topics. If you pay a little attention to how a topic is created, you can quickly realize the way people randomly create the ideas and shape the issue.
And, instead of checking the available ideas on the Internet, you should apply these tips to create yours. It is advisable to follow this section because the topic you pay effort to research is always the best one.
Tip #1: Don't Be Passive; Use All The Resources You Have
The common mistake of many students or researchers is to be passive in thinking about topics. There is no way to figure them out if you stay in your position and do nothing except think.
Yet, the question is how to take advantage of all your resources. It includes books, the Internet, original works, etc. If you spend time filtering it, you will see that tons of information related to AI is waiting for you to process and create your topics.
For example, in high school, I once tried to do my homework by using the original works of my brother, who was studying AI as the primary major in university.
My brother's topic is "The project of designing an AI system for translating local language to English to help the tourists." If you have time to analyze how it covers the picture, you can see that it is a brilliant topic.
Referring to this topic, while my brother wants to invent an intelligent tool for life improvement, I tried to do my homework with a contradictory topic. I used the issue "The risk of collecting voices as materials for AI system."
As you know, to create an AI system for tourists, my brother needs to collect the local voices of many people. This process takes much time, showing the disadvantage of leaking personal data. I wrote this topic as my homework by taking advantage of this information.
All I want to say is you can easily create your AI research topic by referring to the available resources. You need to think outside the box, think adversely, or pick an issue and get in-depth with it.
Tip #2: Stuck On It, Find Someone To Ask
Although the person you ask will not bring an available AI research topic, they can help you create it.
When I came to higher education (university) and tried to take my online class, at that moment, my teacher assigned all students to do an exercise of writing about AI.
The worst is that only some people came up with good ideas, and the left was stuck on finding topics. Thus, I asked the instructors to help my friend with the suggestions. After that, it was easy to write about AI because all the tips worked. I remembered that the instructors only gave an idea: "The applications of AI in a specific field, but it needs to match the available source to turn the research into reality successfully." Only with this sentence did I find tons of topics to write about.
The tip in this part is that you should ask your professor/instructor/teacher if you have thought about the topic and got no result. They understand how you try; of course, they have experience teaching this field so that they can help you out. You can also ask other people even if they don't research this field. If lucky, you can find a unique idea from other's points of view.
Tip #3: Using Homework/Writing Service For Getting Ideas
It is the last tip, so choose it instead if you have no success doing these tips above. Although people do not recommend using a 3rd-party service for research, it works with an outstanding result.
When I connected to the Internet to take my online class, I realized this service from the advertisement. An idea had come up in my mind; it would be alright if I used this service for getting ideas and shortening the process of finding research data.
Of course, I will not take all this service's writing and only use the data they attach. Suppose I get my homework done with researching AI and ethics. This kind of service gives me a report, "Is it possible to set the rules for AI as treating this system as a kind of human?"
In this topic, of course, they need to investigate how people think about this issue, how many people accept and refuse, their reasons and hopes, etc.
I can refer to the data they investigate for my actual writing, "Mental preparation for AI acceptance is important to humans."
Can you see how it works? If you can take advantage of this service, you can efficiently complete your research writing like I get my homework done.
Ideal Suggestions For Your AI Research Topic
AI Ideas For High School
Note that high school study level does not need a pretty tricky topic. An easy one is still good for shaping the students' logical thinking.
Risk of data leakage in using personal data to build artificial intelligence systems
Is artificial intelligence considered a living individual in human society?
If artificial intelligence is considered a living organism, and humans consider the laws that apply to it, what laws do you think could be enacted?
Will artificial intelligence or robots with super-intelligent intelligence rule the world?
Applications of artificial intelligence in life
Impact of artificial intelligence on future educational quality requirements
Can artificial intelligence distinguish between good and bad actions? Will artificial intelligence become the bad guy?
Pursuing artificial intelligence, what do students need to learn?
The influence of artificial intelligence on human perception of the world
AI Ideas For Applications
Application of artificial intelligence in detecting signs of disease in the human body
Application of artificial intelligence in the installation of systems that read, understand, and execute commands to solve human needs based on behavioral predictions
Applying artificial intelligence in solving math problems
Applying artificial intelligence in communication aims to create chatbot systems that think based on human needs.
Application of artificial intelligence in controlling automatic/semi-automatic systems participating in hazardous activities
Application of artificial intelligence in construction and design
Applying artificial intelligence in teaching and designing appropriate learning programs for each individual
AI Risks Ideas
Risks in collecting voice data to design translation AI systems
Using an AI system to assess and control the risks of operating another AI system
Unemployment risks due to artificial intelligence development
Risk of insecurity due to automated systems under AI control
Does the birth and evolution of AI carry risks?
Risks in weapon management by artificial intelligence systems
Insecurity in the information system political security due to the development of AI
AI & Medical Ideas
Using artificial intelligence to replace surgeons in some disease cases
Replace the traditional method of medical examination with the use of artificial intelligence in screening and detecting signs of disease
The influence of artificial intelligence in the invention of innovations that support the medical field
Artificial intelligence replaces the role of psychologists in psychotherapy.
Establishing an artificial intelligence system to support patients in treatment and resuscitation
Detecting infectious risks in epidemiology by applying an artificial intelligence system
AI & Education Ideas
Using artificial intelligence to replace teachers in the teaching process
Applying artificial intelligence in classifying students based on ability and designing ideal lesson plans to homogenize output quality
AI application in school bullying control
Using artificial intelligence systems in detecting developmental disorders and learning disabilities of students
Design an artificial intelligence system to support the teaching process of teachers
Design of an artificial intelligence system that detects the moral decline of students through behaviors in a school environment
Does using an artificial intelligence system in setting discipline make the learning environment restrictive?
Limit the application of artificial intelligence in the school environment in the present and the future
AI & Technology
Design AI recognition software
Robot AI system supports exploration in space
AI application in autonomous flight technology development
Applying AI in technology development for environmental analysis and chemical testing in the laboratory
Technology requires creativity. Can AI create new technology?
AI & Finance
Using artificial intelligence in investment risk algorithm analysis
Using artificial intelligence in algorithm analysis and making highly accurate predictions about the financial system
Application of artificial intelligence in financial control and financial risk at banks
The dangers of using artificial intelligence systems in the financial sector
Artificial intelligence in database analysis and market research to make highly effective investment decisions
.Is it possible to control personal finances with an artificial intelligence system?
Using artificial intelligence in the design and implementation of government fiscal and financial policies