Series articles about study abroad & foreign program experiences. The article is for students intending to study abroad or those who are starting to think about hunting for a full study abroad scholarship. Let's discover it with Do my homework for me.
I had a chance to talk with many students and some parents who are interested in scholarships and master's degree programs and I suddenly realized several "mistakes" that many people make when thinking about studying abroad.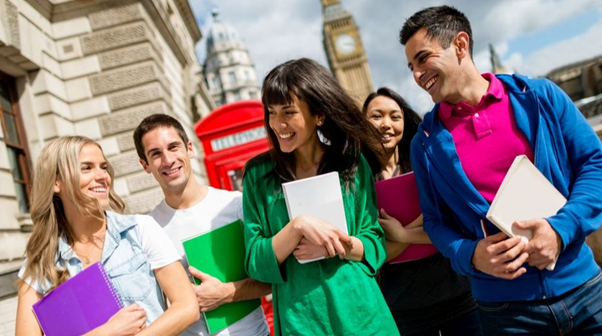 1. How to plan for studying abroad?
"Please help children to get into XYZ school". I just asked why the school "XYZ" was, she said that the school has suitable tuition fees in the USA. when I asked her why she wanted her children to go to America, she said, "Because I heard it's easy to settle down." At that time I just fell back, in fact, if you wanted to settle down easily, America was never a good choice. Your family had to sit down to determine the goal of studying abroad and then work out the last suitable plan.
Before embarking on a study abroad plan, ask yourself "What is your ultimate goal to study abroad?" "Settled? Knowledge? Or it is an adventure?… "
We have more than 200 countries and regions in the world. They have different programs and scholarships. Then, to choose the right study program, you must define the main purpose that you want to find.
From that goal, list the "required" and "optional" things when you study abroad. Do my homework for me supposes you should arrange them in order of priority, then zone the field of study/school/country you want to study at. Next, you review the application and find the right scholarship for yourself.
2. When should I start preparing to study abroad? How much money do I need to study abroad?
This is the question Do my homework for me get the most. From experience, we realized that studying abroad preparation depends on the academic level you want to study. But the sooner the better. Unless you are very good, your profile is so beautiful, English is good, a minimum of 6 months to 1 year is essential. Moreover, finance to study abroad is inversely proportional to the time to prepare. You should prepare as soon as possible, the more carefully, the less money will be spent to study abroad and vice versa.
However, some people underestimate this preparation until it comes to the "last minute". I once met a Chinese friend who got a full scholarship from Stanford. I asked her how long her application preparation took place. She said that from the age of 10, her mother and teachers started to prepare a specific plan to get a study abroad scholarship. They took care of Toefl, SAT, or even social activities.
Meanwhile, when I consult some students who are planning to study abroad in the US, except Toefl, they have no idea about some standardized tests in the US. Or there are some cases that students want to study master's program after graduating but the GPA or social activities scores are not enough. Of course, in the end, they can gain their purpose because of the rich financial resources. However, Do my homework for me does not encourage this. I realize that they can go to a better school or even hunt for a full scholarship to study abroad if they are oriented and prepared earlier.
3. Where to find information about study abroad and scholarships?
Most people often start studying abroad by consulting with study abroad consulting companies.
We think that agency is a good source of support when you do not have much information or time to research. However, it is important that you meet a reliable counseling center and prioritize your interests. Most counseling centers have two types to make a profit, one is collected from you (service fee is about $3000-$5000), or the free service and receive commissions from the school. If you meet a not bad center, of course, they will only recommend you the schools that agree to give them commissions.
Orientation is very important
Orientation is the core of studying abroad and it decides more than half of your success. Therefore, learning carefully about the prestige of the center is something to consider.
Or you can search on the Internet with the words related to the scholarship. You can start with the phrase "studying + country" that you are interested in, the information about the school, and the specialization in that country are enough for you to get started. You can also ask people who have already gone abroad to gain experience and knowledge about studying abroad.
4. Scholarships are hard to find, and is it only for the excellent?
This is the wrongest assumption, leading to many students currently study abroad under the form of self-sufficient. The scholarships are endless: from government scholarships to schools' ones, from companies/organizations' to professors'.
However, winning a scholarship is not necessarily easy. The main reason is lacking understanding about that scholarship and preparing a suitable portfolio to find that scholarship". Many of you asked Do my homework for me how to gain many scholarships. The simple reason is understanding what scholarship needs, and then creating a profile based on it rather than what you have.
Admission Boards only care about what they need
No matter how good you are, each scholarship only cares about some of the elements they need. They always score the scholarship based on an existing checklist, so why you should focus on beautifying things they need?
In short, the journey to study abroad should begin to ask yourself "Why am I going to study abroad?". After answering that question, give yourself a "list in order" of the things you want in studying abroad. Next, searching for your industry/school/country, then reviewing your profile and find ing the right scholarship.
Do my homework for me believes that the journey to study abroad will be open to anyone who has enough desire and strategy. Hope to receive good news from all of you who successfully hunt for full scholarships.